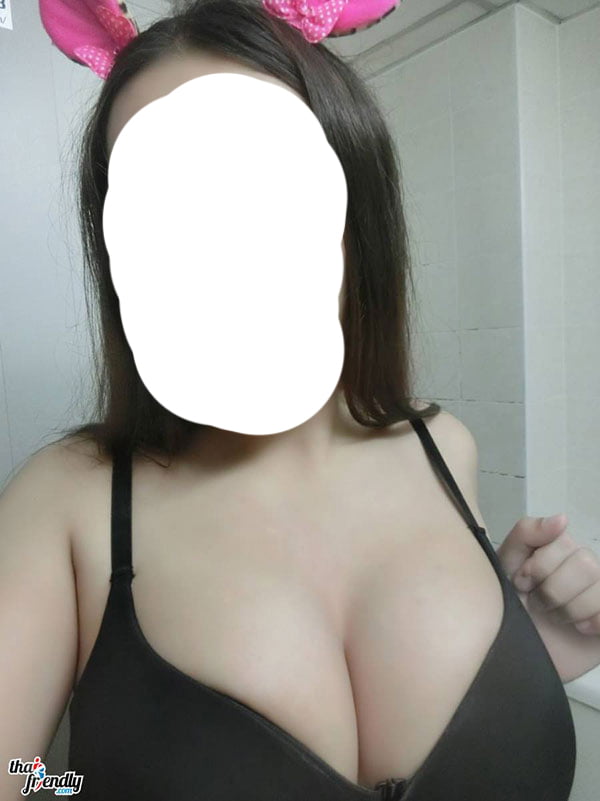 Koh Samui may not be the first destination that pops up in your head when you think of ladyboy mongering in Thailand, but there are easily a few hundred sexy shemales all around the island – some of them working in the tourist industry like the hotels or restaurants, and others working in the entertainment industry like the cabaret shows or night cubs in Chaweng and Lamai.
I've already gone through all the different places to find ladyboys on Samui, so today I will talk about suitable hotels if you plan on bringing one back to your room (and having sex with her of course).
Not all hotels on Koh Samui are girl friendly, and not all girl-friendly hotels are also ladyboy-friendly.
Sounds confusing? It's not.
Some of my readers who have read my post on the girl friendly hotels and booked one of them had no issues bringing girls back to their rooms, but then when they tried to invite a ladyboy they were suddenly held back by the hotel staff.
For example, the "Marine Chaweng Beach Hotel" allows their customers to invite ladies, but no ladyboys. That's why I have decided to put together this separate guide on the 5 best hotels that allow girls as well as transgenders.
I've included three hotels on Chaweng Beach and two hotels on Lamai Beach as these are by far the best places to stay in terms of nightlife and number of ladyboys to meet: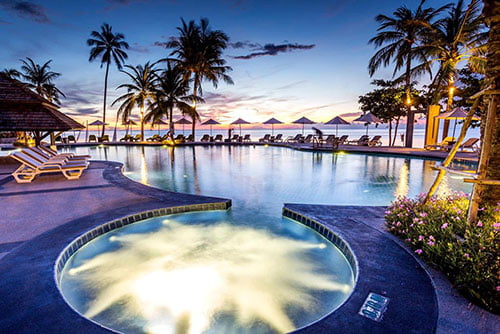 That's the hotel I usually recommend my friends when I know that they are planning to not only enjoy themselves with the girls, but also consider having sex with a ladyboy here. The Nora Beach Resort is one of the nicest hotels on Koh Samui, it has a great location in the northern part of Chaweng and, like you can see in the picture, one of the most beautiful swimming pools you can imagine. They have awesome promo rates at most times, means you can get their Deluxe Rooms for just about 2,900 Baht per night. Of course that means they are often fully booked – so if that is the case, don't worry, the next hotel on the list offers a similar great value.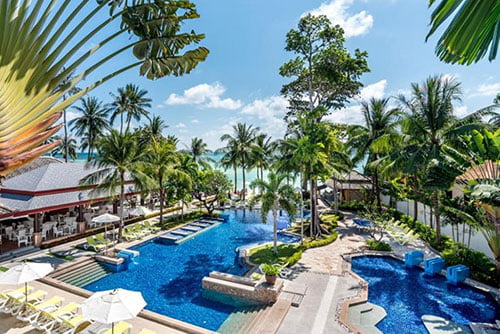 Also located in Chaweng in an even better location than the Nora Beach Resort (see above) is the Beyond Kandabuuri. It is a little bit closer to Soi Green Mango (the main nightlife area in town where you can find the best night clubs, and also the ladyboy cabaret called "Paris Follies") and that means their room rates are slightly higher: It's about 3,500 Baht per night for their Superior Double Rooms. But again, this is one of the best hotels you can stay on Samui, and equally important: They allow you to bring ladyboys back to their rooms. Nice ambience in the Beyond Kandabuuri, they combine traditional Thai architecture with modern setup and furniture – just check out some of their pictures on Agoda.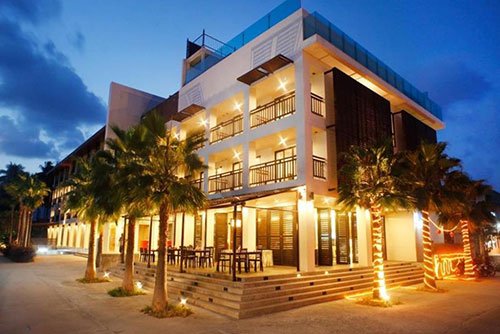 A fantastic budget hotel with rooms for only 800 Baht per night is The Avenue Samui in Chaweng. It's been recently renovated, so I think that's the main reason why they offer such cheap rates – to get some good reviews on Agoda before raising the prices. The location is right by the Chaweng Lake, so you can walk to Soi Reggae where a dense concentration of girly bars is found – some of which also have ladyboys working. And the distance to the beach is 600 meters, not bad at all, that would take you just about 10-15 minutes to walk there. Oh, and they've got a nice swimming pool on the rooftop. All in all one of the best value-for-money and ladyboy-friendly hotels on Koh Samui.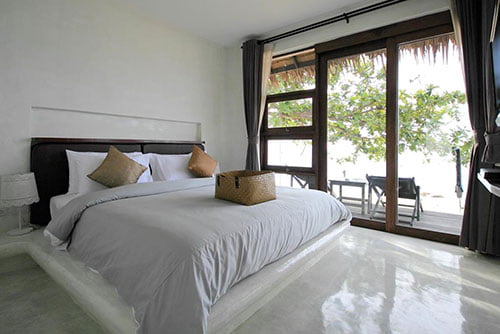 If you prefer to stay in the more quiet Lamai instead of Chaweng, then the Lazy Day's Resort would be a good choice. They are located right at the beach, and have beautiful bungalows for 1,400 Baht per night. Just be aware that the places to meet ladyboys in Lamai are quite limited, I personally have never seen a shemale working in the beer bars, but there is a cabaret bar called "The Cabaret Lamai" with about 15-20 hot transgenders working every night. But of course, you can also use the Thai Friendly Dating Site to meet up with "normal" ladyboys. Most of them have their own motorbike, and won't have a problem riding over to you from Chaweng to meet you for dinner or to "watch TV" in your room.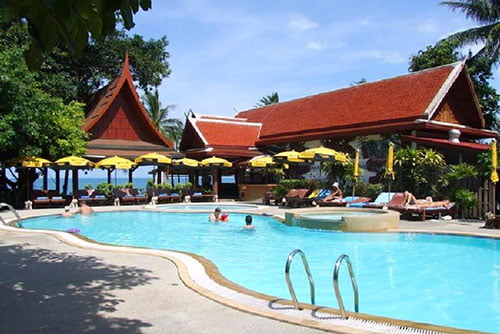 A cheaper option to stay in Lamai is the Bill Resort. Here you can have a double room for just about 800 Baht per night. It's also situated right by the beach and has a swimming pool, but the whole resort is not as new and modern as "Lazy Day's" (see above). But since the options for ladyboy-friendly hotels in Lamai are quite limited, it's still a place you should consider – and for that price you won't find anything much better anyway, especially in that location. So I'd say why not, you can save like 600 Baht per night and just stay here, and use that money for a nice hand job massage in one of the many massage salons along the beach road.