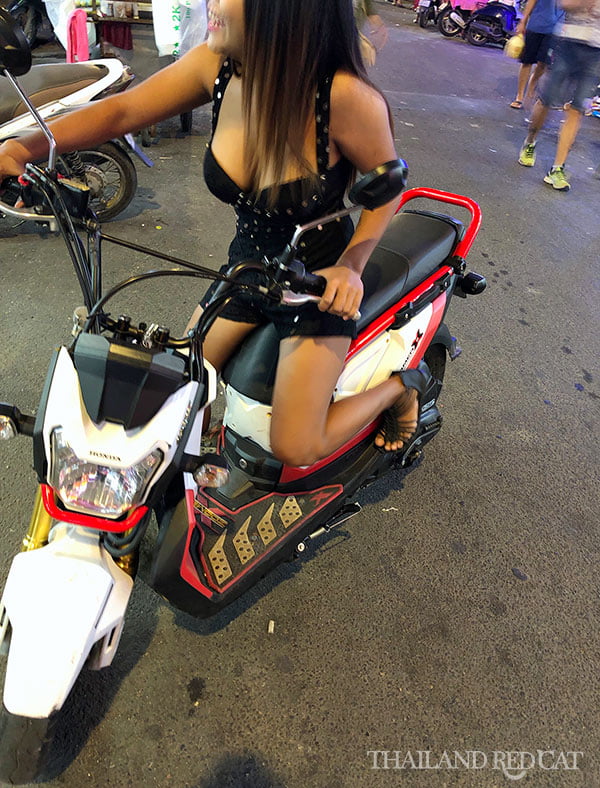 If you are going to Koh Samui, you are probably looking for a hotel that allows you to bring in Thai girls for sex. These so called "guest-friendly" hotels are not always easy to find – it's not like that the popular sites like Agoda.com or Booking.com show you a check box saying "joiner-friendly" or "suitable for inviting both hookers and regular girls for sex".
That's why I've decided to put together these hotel guides for Thailand Redcat, so you don't have to contact each hotel yourself and clarify their guest-policy.
I've already written about Bangkok, Pattaya, Phuket and Chiang Mai, so today it's time for the last place of the "Big 5" in Thailand: Koh Samui. I've actually been there again for the 3rd time last month to update my Samui Nightlife Guide, so I've already had one hotel that I know from my personal experience is guest-friendly. And for the remaining four, I have asked my friends or contacted the hotels via email to confirm they allow Thai girls in their rooms.
I would strongly recommend you to stay in Chaweng Beach, because it has by far the best nightlife on the island, and the highest number of "working ladies". Only if it's your second or third time here, then you may also consider Lamai Beach – it's much more quiet there, but still has about a dozen good beer bars and happy ending massages, as well as a couple of night clubs to meet girls at.
So here are the 3 best hotels in Chaweng, and 2 best hotels in Lamai, if you plan on having sex with Thai girls during your stay:
Best Hotels on Chaweng Beach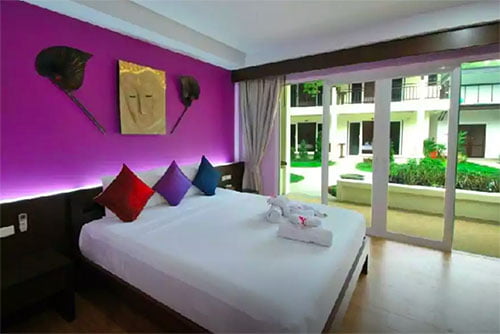 Probably the most popular hotel in all of Koh Samui (more than 3,000 reviews on Agoda) and located right on Chaweng Beach – the Ark Bar Beach Resort is where I stayed on my last trip here. So I can assure you, yes, it's guest friendly, means no one cares if you walk hand in hand through the courtyard with your girl and straight into your room to have sex together. The rooms are bright, spacious and well equipped and start at 1,900 Baht for their Superior Doubles. And even better: They've got a great pool overlooking the beach, and the infamous nightlife strip of Soi Green Mango is right across the street (60m). Perfect.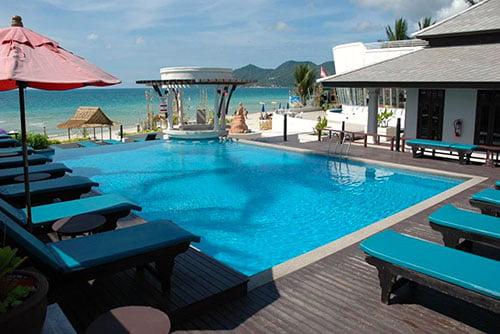 The Al's Resort also has a fantastic location right in the heart of Chaweng, and right on the beach with another superb swimming pool. It's a few hundred Baht cheaper than Ark Bar Beach Resort (see above), with rates starting at 1,600 Baht for their "Courtyard Deluxe" rooms. I do think that it's worth to spend a little more though and instead stay at the Ark – but the problem is that if you don't book early enough they are often fully booked, so Al's makes a good alternative. But most importantly: This hotel is also guest-friendly. They will just require your girl to leave her ID at the reception upon entry.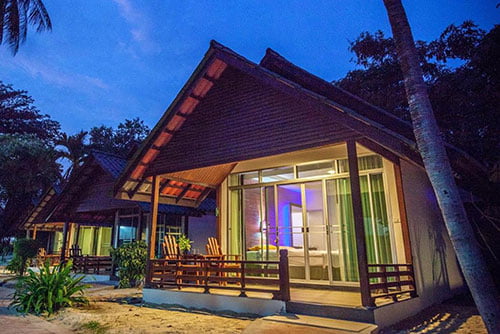 If you are looking for a cheaper hotel so you can spend more money on the ladies, then the Marine Chaweng Beach Resort would be a great deal as it has Standard Rooms for only 600 Baht, as well as Bungalows which are a bit pricier of course. The location isn't as great as the first two hotels on this list – it's situated in the northern end of Chaweng, about 650 meters walk to the nightlife center of Soi Green Mango. Still not bad, and like that you will have it somewhat more quiet in your hotel at night, compared to if you stayed right in the center of Chaweng.
Best Hotels on Lamai Beach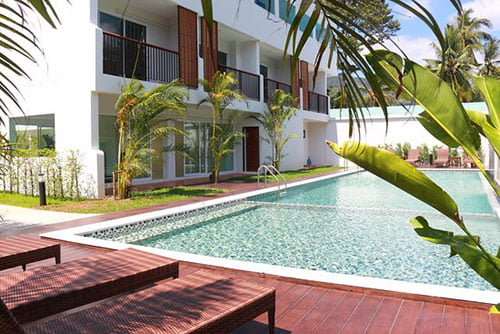 One of the newest hotels on Lamai Beach, and already extremely popular: The Crystal has modern and bright rooms for just about 1,200 Baht per night. That's probably their promotion rate to receive some good reviews, so you better check on the price soon if you're planning to stay in Lamai instead of Chaweng. The location is quite good, too, in the town center with lots of restaurants, bars and shops around, and about 600m distance from the beach. And again, if you bring a girl here, they won't stop you or charge any joiner fee.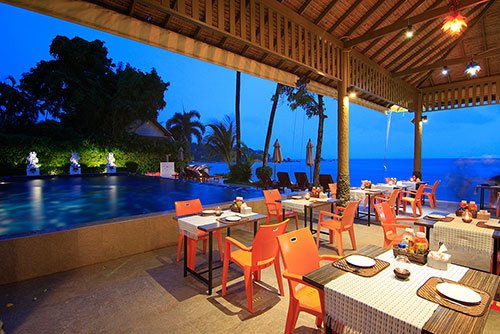 If you want to stay right on Lamai Beach, then the Palm Coco Mantra Resort would be a great choice. They have rooms starting from 1,600 Baht per night (including breakfast), which are equipped with everything you can imagine – new TVs, air conditioners, free WIFI, minibars, comfortable mattresses, balconies etc. But the highlight of the Palm Coco is the beautiful swimming pool and outdoor restaurant of course – your girl will love it.