Located on Koh Chang's most popular and maybe also most beautiful beach (White Sand Beach), the German run Koh Chang Top Resort has been my choice during my recent visit to Thailand's third largest island. It is set among a beautiful tropical garden where the swimming pool, hotel bar and Paul's Restaurant can be found in the centre. They are surrounded by the various rooms and bungalows.
There are 3 Standard rooms, 11 Hotel rooms, 1 Family room, 3 Seaview bungalows, 2 Garden bungalows,1 Seaview room, 2 apartments, 1 Family apartment, 2 Family bungalows and 2 Seaview Villas.
All rooms are equipped with air conditioning, fan, hot water shower, cable flat-screen TVs, make-up table, electronic in-room safe and a fridge filled with a popular choice of chilled drinks at surprisingly low prices. Example: small bottle of water: 10 Baht (7 Baht at 7-Eleven). All bungalows have a fully equipped kitchen. The garden and family bungalows also have a spacious terrace with views of the garden.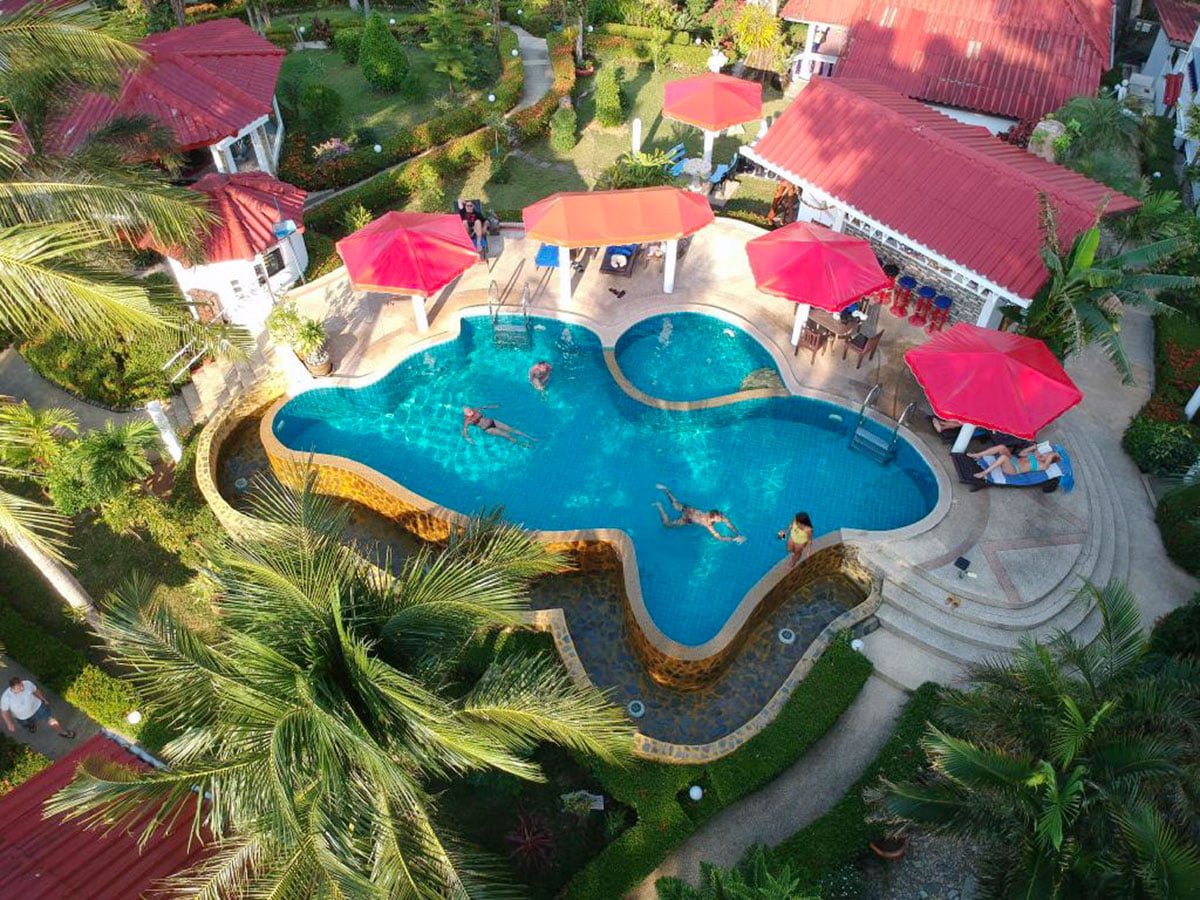 Among the things that really make Koh Chang Top Resort kind of special are the small private bay, the swimming pool with sea views and the excellent German breakfast at Paul's Restaurant. There is also a German restaurant next to the reception and it's also just a short 7-10 min walk to the popular night market (500m).
The hotel also has a travel agency where various activities like dolphin swimming, sailing and jungle trekking can be arranged. Motorbikes are also available for rent at 280 Baht a day and they provide you with instructions and tips for cruising around the island's scenic coastal roads. There is also a Foodland right next to the main entrance where you can buy imported food and beverages such as German beer and sweets.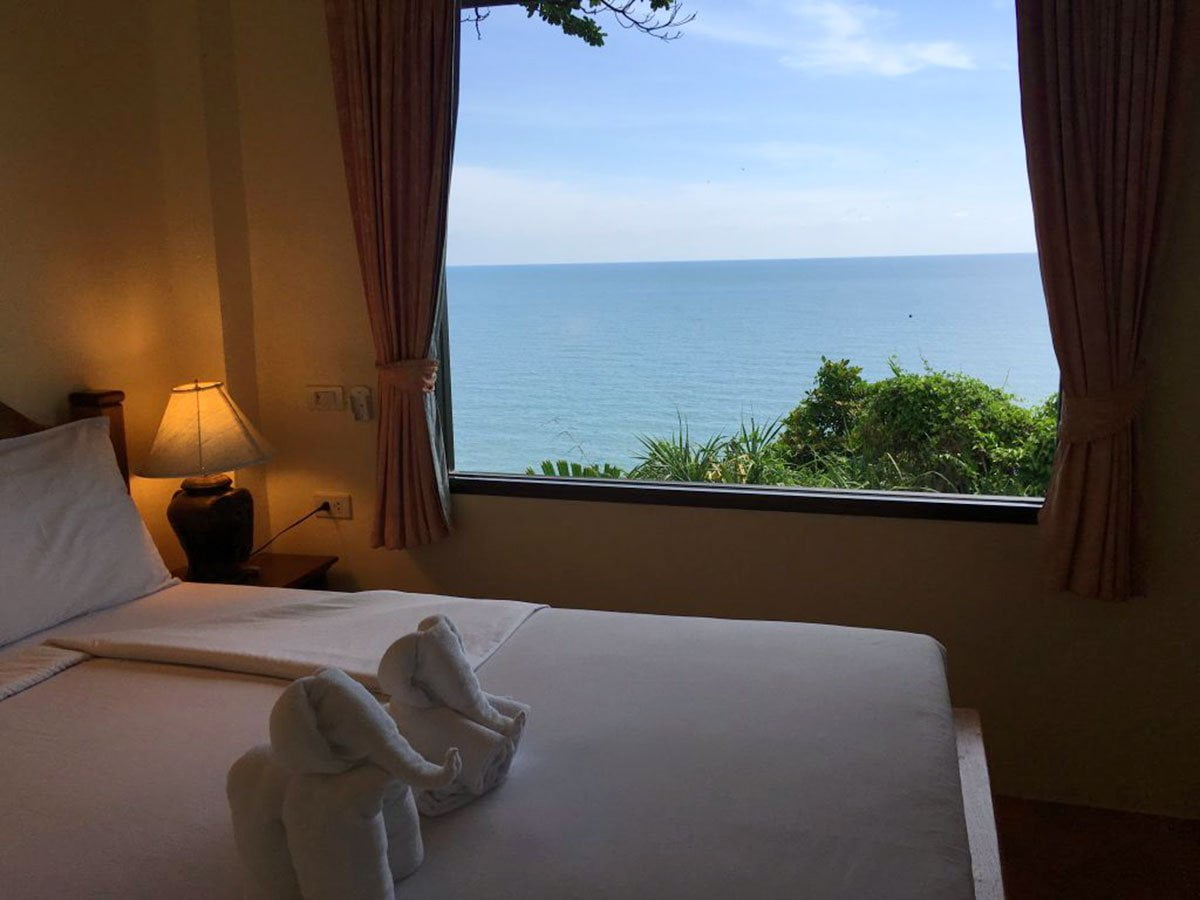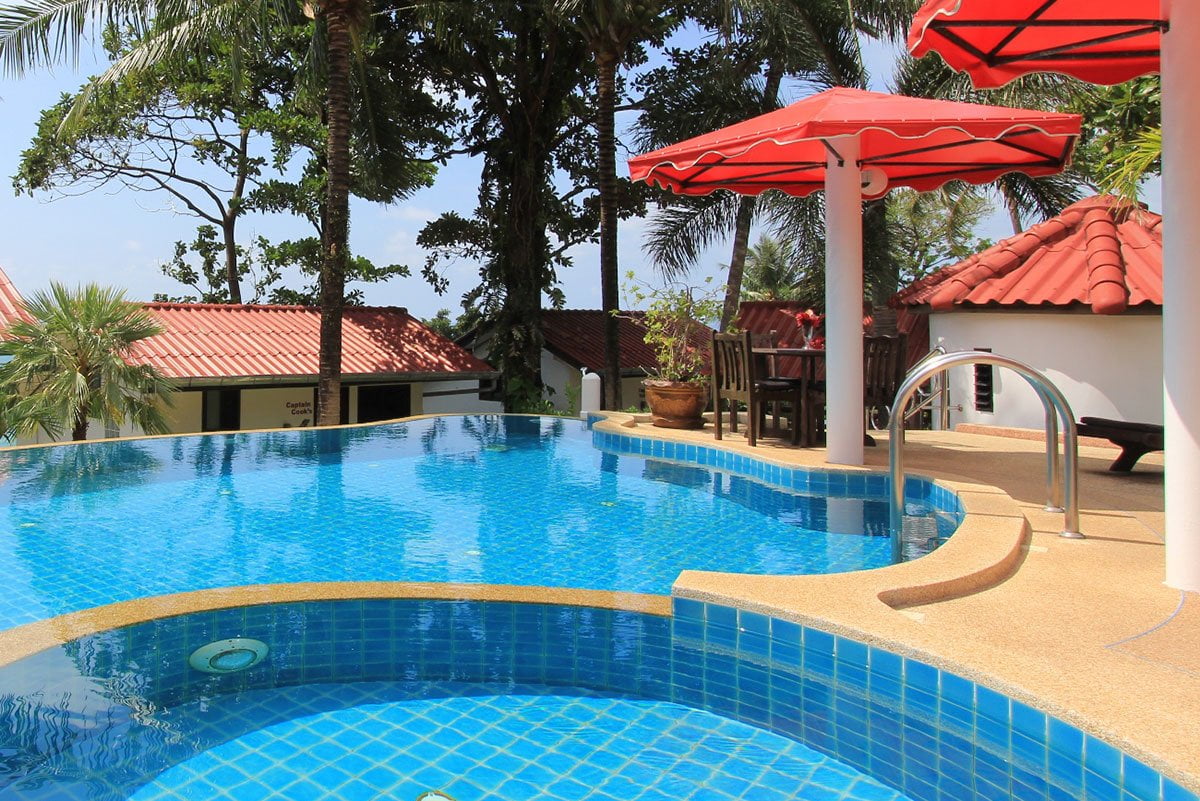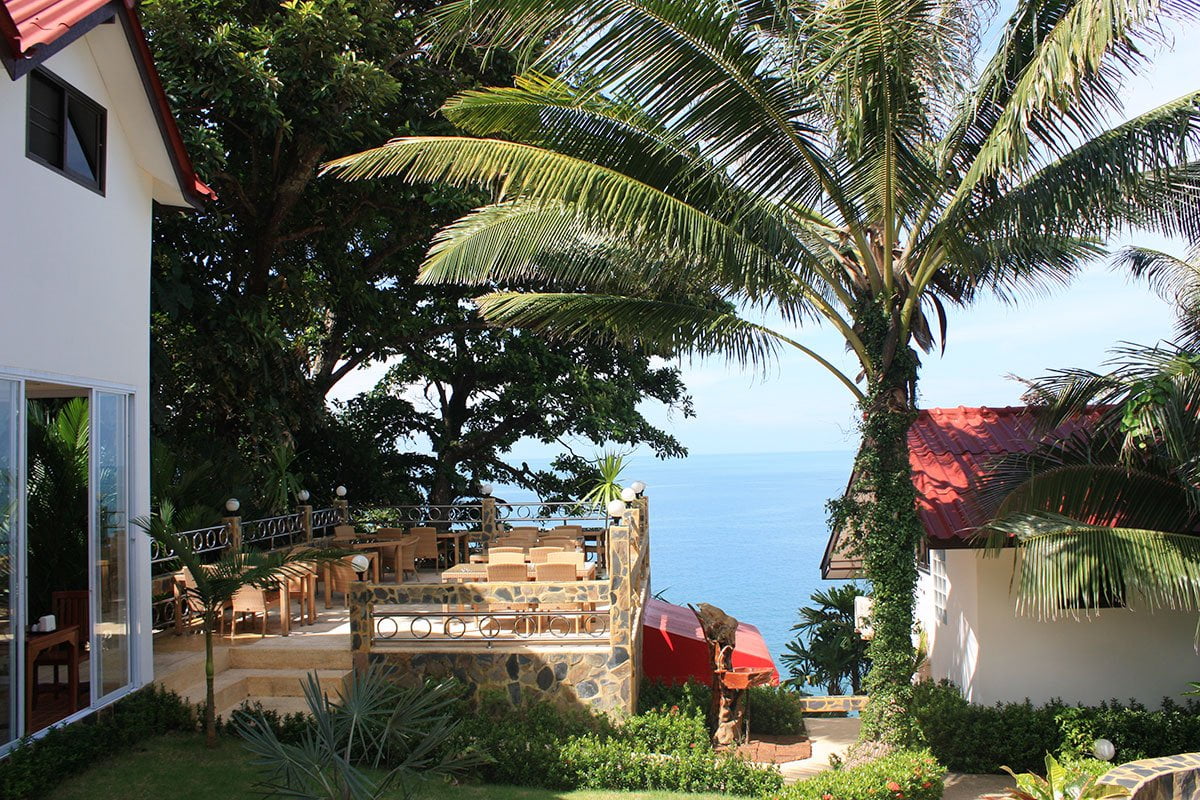 If you are looking for a friendly and relaxing yet extremely comfortable and well managed hotel with all the amenities and perks you can imagine, I would definitely recommend making Koh Chang Top Resort the choice for your trip.