There couldn't be a better place to start a trip around Isaan than Nong Khai that's right up on the border to Laos.
The laid back town on the Mekong Riverbank has quite a lot of charm, and you might even end up staying longer than planned when you fall in love with the scenic restaurants on the river promenade, (sky)bars with views over the Mekong River and Laos on the opposite side and plenty of friendly locals and expats that you can quickly make friends with.
I have already published my guides on the nightlife in Nong Khai as well as the things to do during daytime, so in this third part of the series I'm going to describe the different ways on how to get there from Bangkok as well as how to travel to neighboring Udon Thani (because maybe that's your next destination). Let's go:
Bangkok to Nong Khai by Flight / Minivan
It's quite possible that you found this guide because you figured there is no airport in Nong Khai. That's correct and the closest one from here is in Udon Thani. Don't worry though as it's just 59km from Udon Thani Airport to downtown Nong Khai and there are minivans serving this route.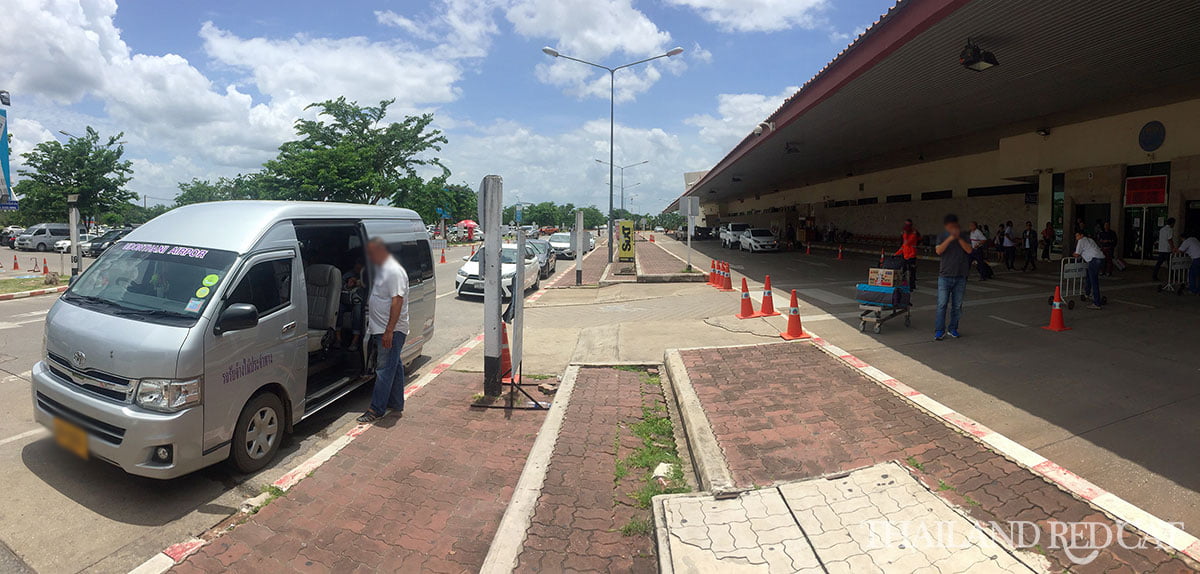 That's actually how I traveled from Bangkok to Nong Khai last month: I booked a flight on AirAsia from Bangkok to Udon Thani (they have 3 daily flights from Don Muang Airport, and often with promotion fares from 590 Baht which is cheaper than a bus from Mo Chit) and it just takes 60 minutes to get there. Nok Air and Lion Air are two other budget airlines that serve this route, but are generally slightly more expensive than AirAsia.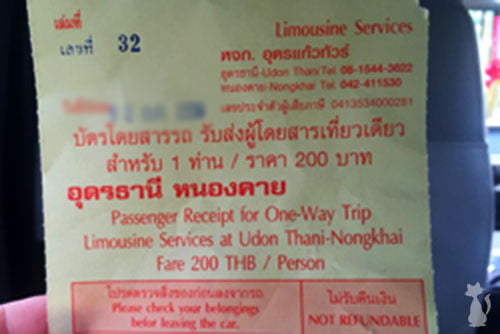 Once landed in Udon, you will find the minivan counters right at the arrival hall, they actually call them "limousines". The ticket to Nong Khai is relatively pricey at 200 Baht, but it's the only reasonable option you have. They leave regularly, about every 30 minutes or to be more precise: Whenever the vehicle is full. The trip takes 50-60 minutes. The driver will ask you where your hotel is and drop you off right there.
No doubt: The quickest and most convenient way to travel at a surprisingly low price (flight & minivan tickets).
Bangkok to Nong Khai by Train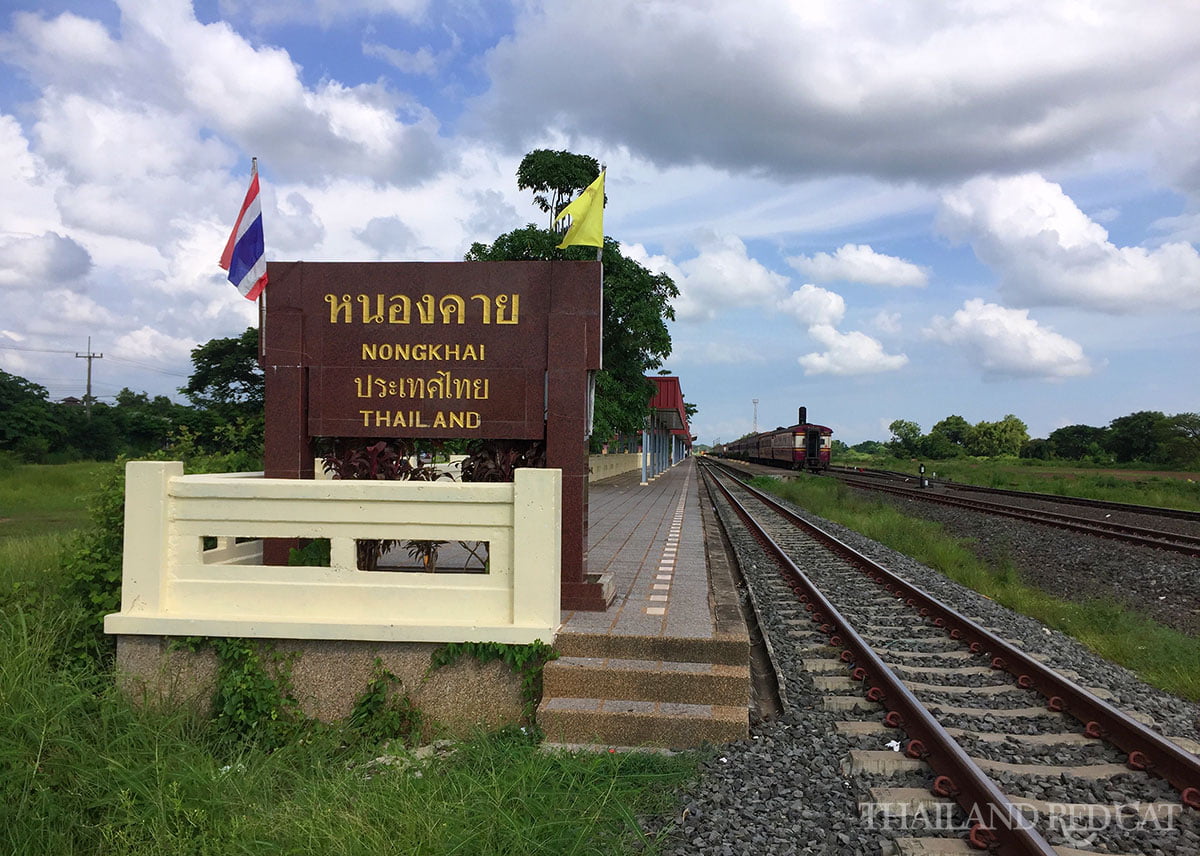 If this is your first trip to Isaan and you aren't really in a hurry, then why not take the train up to Nong Khai? This way you will get to see countless of green rice paddies, small villages and really get a feel for how huge Thailand's biggest region is.
There are three daily train services:
Bangkok 08:45 – Nong Khai 17:30 (Express)
Bangkok 20:25 – Nong Khai 06:25 (Special Express)
Bangkok 21:25 – Nong Khai 07:55 (Rapid)
Ticket prices for the 621km long railway journey are 1,557 Baht for 1st class A/C sleeper, 998 Baht for 2nd class A/C sleeper and 498 Baht for 2nd class A/C seat, and it takes about 9.5-10.5 hours to get there. You can find more info and advance ticket booking on the Thailand Trains Website.
Bangkok to Nong Khai by Bus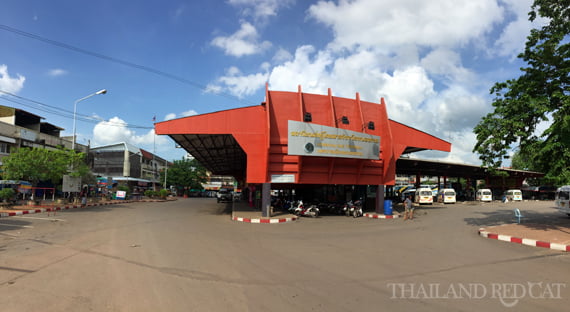 Honestly the only time I have taken the bus from Bangkok to Nong Khai was when I traveled all the way to Vientiane, Laos (for a visa trip) that's just another half an hour from there (or 1 hour plus if you include the border crossing). It was then when I took a Tuk Tuk to the border that I told myself: "Next time I don't just rush through this town, but explore it for a few days."
Anyway, buses leave from BKK's Mo Chit Northern Bus Terminal (MRT to Kamphaeng Phet Station and from there motorbike taxi for 40 Baht or metered taxi for about 50 Baht to the station). Prices are around 600-700 Baht depending on the type of coach and the trip takes between 8 and 10 hours. I don't really like these long haul bus trips anymore but again, if it's your first or second time exploring Isaan – why not.
How to get from Nong Khai to Udon Thani
Like mentioned in the beginning, Nongkhai makes a great place to start a trip around Isaan, and the next logical town to visit would be Udon Thani. It's just 60km away and the best way to get there is by minivan. Those are leaving in front of the Tesco Lotus about every 30-45 minutes from early in the morning till about 10pm at night (depending on the demand). The ticket price is just 50 Baht and the travel time is 50-60 minutes.
Map of Transport in Nong Khai
Hope this helps planning your trip up to Nong Khai!