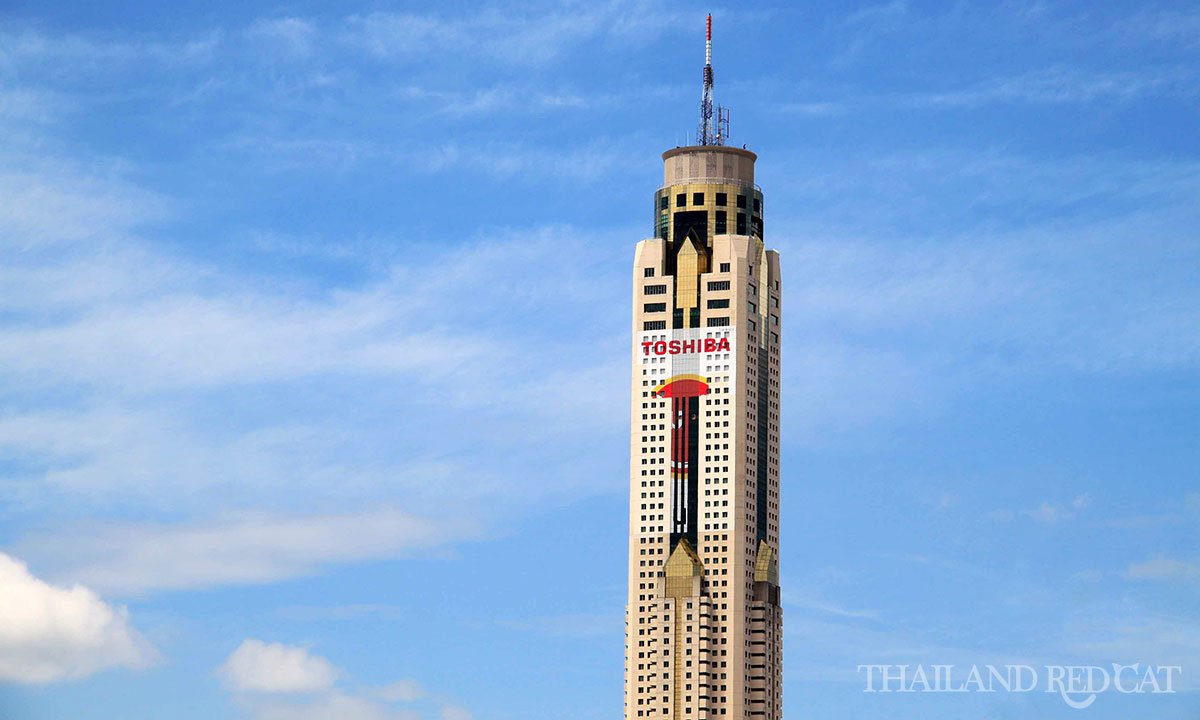 Note: I wrote this post some time ago. The tallest building in Bangkok is currently the Magnolias Waterfront Residences Iconsiam.
Bangkok is the world's unofficial sky bar capital and even though the restaurant and bar at Baiyoke Tower II totally suck (old furniture and no outdoor seating) the viewing platform is definitely worth a visit. The 85 storey skyscraper is 304m high and if you include its antenna it comes to 328m which makes it not just the highest building in Thailand but also the fourth-tallest all hotel structure in the world.
Baiyoke Tower II is located in Bangkok's Pratunam district and it's fairly easy to get there by public transport. Take the Airport Link train to Ratchaprarop station and from there it's just 200m or a five to ten minute walk to the entrance of the hotel. When I visited I got off Phaya Thai station (which is also on the Sukhumvit BTS line) and had a very nice and surprisingly relaxed 30-minute walk along the railway track, past local kids and chicken towards the ever increasing Baiyoke structure.
Now for taking the elevator up Baiyoke guess what – foreigners have to pay an admission fee of 350 Baht while Thais go for free.
The ticket gives you access to three floors: The observatory on the 77th floor, the boring bar I mentioned before called "The Roof Top Bar" on the 83rd floor and the 360 degree revolving deck on the 84th floor which is obviously the highlight because it's the highest point you can get to in Thailand and it's also outside, just the fence is a bit annoying but yeah it would be a bit dangerous without it.
The views from Baiyoke Tower II are spectacular and pretty memorable. But then it's definitely a one-time visit, there are better rooftop bars than the one they have here. Check out this post to see what's by far my favorite sky bar in Bangkok.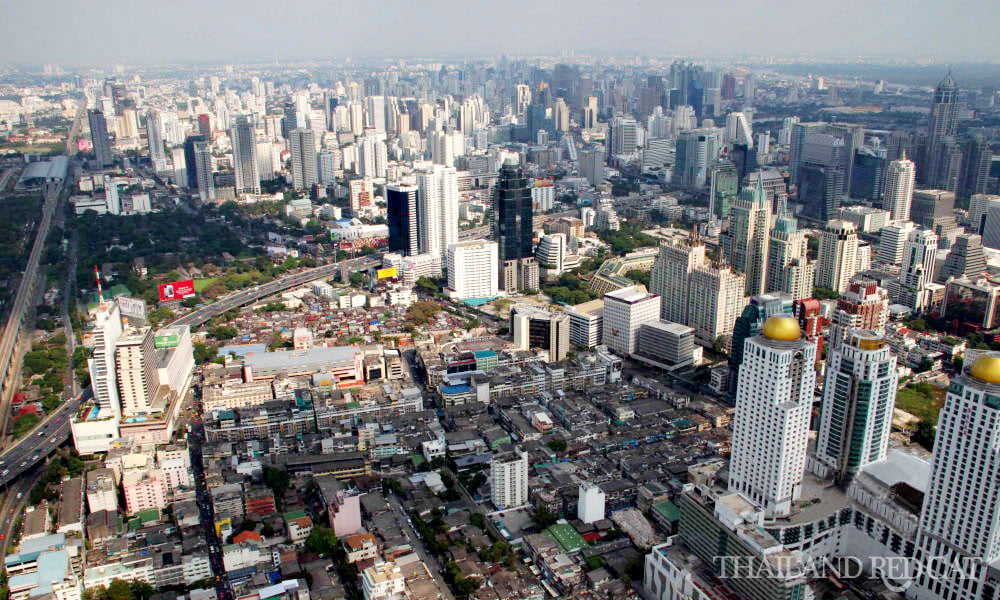 Location of Baiyoke Tower 2