Krabi is super famous for its proximity to the southern islands of Thailand and home to several beautiful beaches.
This town has constantly been receiving and attracting many tourists who travel from all corners of the world to experience its magnificent sites and beautiful scenery.
Here below is a list of the top 5 luxury Hotels in Krabi.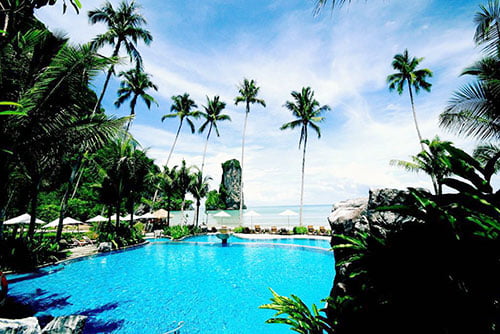 This five star hotel is located on Pai Plong Beach in Ao Nang  and has a natural setting flanked with limestone mountain cliffs. This resort has a variety of nightlife and dining on and near the beaches. There are 192 hotel rooms that are spacious with side villas to give the tourists ideal spacious living places. This hotel gives good services like laundry; children activities play things and a 24hr full room service upon your request. Getting into this resort in Krabi from the Krabi International Airport will only take 40 minutes by car. Examples of facilities to enjoy in this Resort include
a huge swimming pool
eating and drinking, the resort has good restaurants on site that give you a traditional variety of Thai delicacies and international cuisine, two bars with great cocktails and a lounge
luxurious accommodation, there is a variety to choose from 92 ocean facing facilities, garden views fitted with satellite TVs, a safe, a mini bar, broadband and WIFI internet options and many more.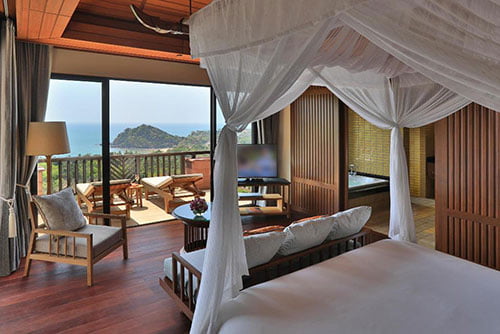 On the pristine Ba Kan Tiang Beach, this resort occupies almost 100 acres of beautiful natural vegetation in the midst of the rainforest. Pimalai Resort is an exclusive beach resort that has all the things you are looking for. It has a Five Star comfort, neutrality and beautiful scenery. There are no crowded beaches and resorts within its vicinity. It is suitable for honeymoons, diving experiences, business meetings, and vacations for family.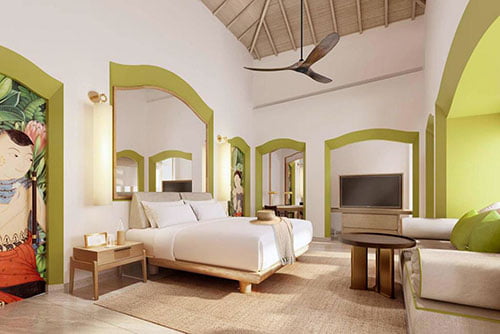 This luxurious hotel is located on the coastline in Krabi and on the shores of the Andaman Sea after its establishment in 2009; it's a short drive way from the Tiger Cave Temple. It has a coffee shop, an outdoor swimming pool and a gym. It has 54 rooms with a mini bar; hair drier, a safe and an air conditioning for your service. It's impossible to describe everything this amazing hotel offers, just take a look at the detailed description on Agoda, link below:
This hotel on the nearby island of Koh Lanta is a classic luxury resort. It was built in 2005 and beautifully remodeled in 2009 with 185 rooms and 11 suites. This is one of the best luxury hotels in Krabi. It extends directly into the beach overlooking the Klong Tob Bay. Accommodation here ranges from deluxe rooms that have a magnificent sea view and beautiful luxury villas that have private swimming pools.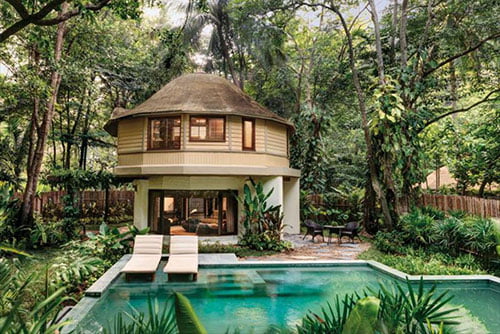 Rayavadee Hotel is located in a beautiful tropical garden in Railay Beach. This hotel is suitable for children as well as the pavilions have private pools. It is a family dream come true and if you have the budget to afford a few nights here, you will undoubtedly enjoy a vacation with memories that last a lifetime. Make sure you book early though, as they are often fully booked, especially with couples going on a honeymoon.
Guest Post by Mercy Karen