Phuket has by far the biggest range of "entertainment" places for single men in Southern Thailand. And of course that's not just the obvious types everyone can see while just walking through Bangla Road in Patong – beer bars, go go bars, night clubs and street girls (and ladyboys) – but also the so called "soapy massage parlors".
Not to be confused with the small massage salons, where the ladies offer you a "happy ending" (hand job with oil) at the end of the massage for like 500 Baht tip, the bigger sex massage parlors offer full service for an all inclusive price. You can choose a girl you like (sometimes there are fishbowls, means the women are sitting closely together in a small room behind a glass front, each of them with a number label on their dress) and then you pay a fixed price, like 2,500 Baht, and that includes the full program: bath, massage and sex.
Most massage parlors in Phuket are located either in Patong or Phuket Town – here's the overview:
Soapy Massages in Patong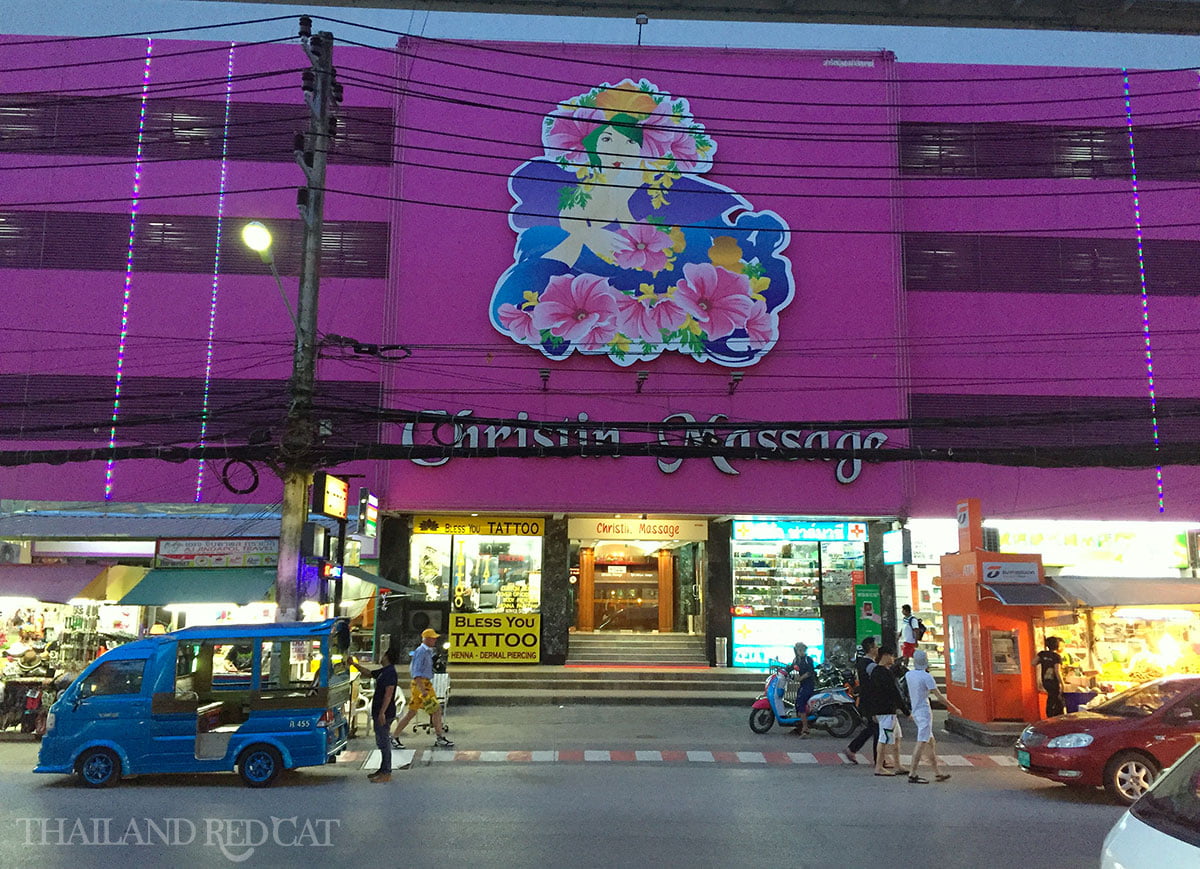 Christin Massage is the most famous soapy massage parlor in Phuket – not necessarily because it's the best one, but because it's the most visible one: It's the only massage parlor of this type in the tourist hot spot of Patong, and that's why most foreigners only know this place. And that's probably also the reason why it's quite expensive:
If you walk inside and up the stairs, you will get to a lobby with a big fishbowl. Depending on the time of day, there are usually between 15 and 30 sexy ladies sitting inside, and most of them will excitedly smile or wave at you – hoping that you choose them. If you want you can sit down first and order a beer to check out the girls with no hassle, and soon the manager will come over to you and tell you the price: 2,800-3,300 Baht (there are different categories) for 1.5 hours, including the full program.
Christin Massage is located on Patong's main street parallel to the beach: 

Rat U Thit Road

. Check out the map at the end of the guide (blue pin).
Soapy Massages in Phuket Town
If you have your own transport (you can rent a motorbike in Patong, Karon or Kata for like 250 Baht per day), then you can cruise over to Phuket Town, where you'll find about a dozen different sex massage parlors all in one area around Soi Phoonpon.
The first place you'll see when driving into this Soi from the main road is New Angel Massage: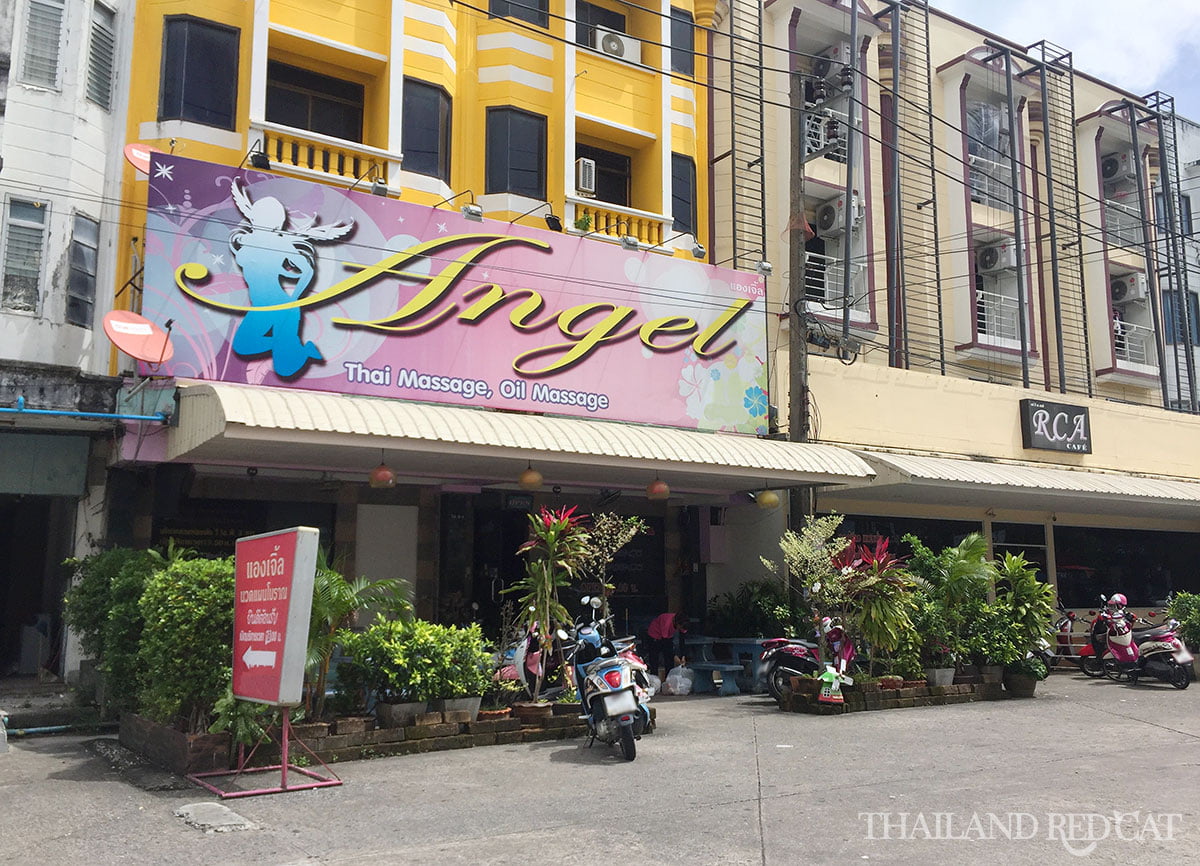 Unlike at Christin Massage in Patong (see above), you should't come here too early, as most of the girls start working at around 4-6pm. That said, they have a small fishbowl and even a catalogue with more girls to choose from (I think they'll call them).
Just 50m down the street from New Angel is Katherine Massage (on the same side).
And then if you continue walking (or driving) down the street, it makes a sharp right turn (one way), and you'll soon see even more soapy massages, one of them called The One: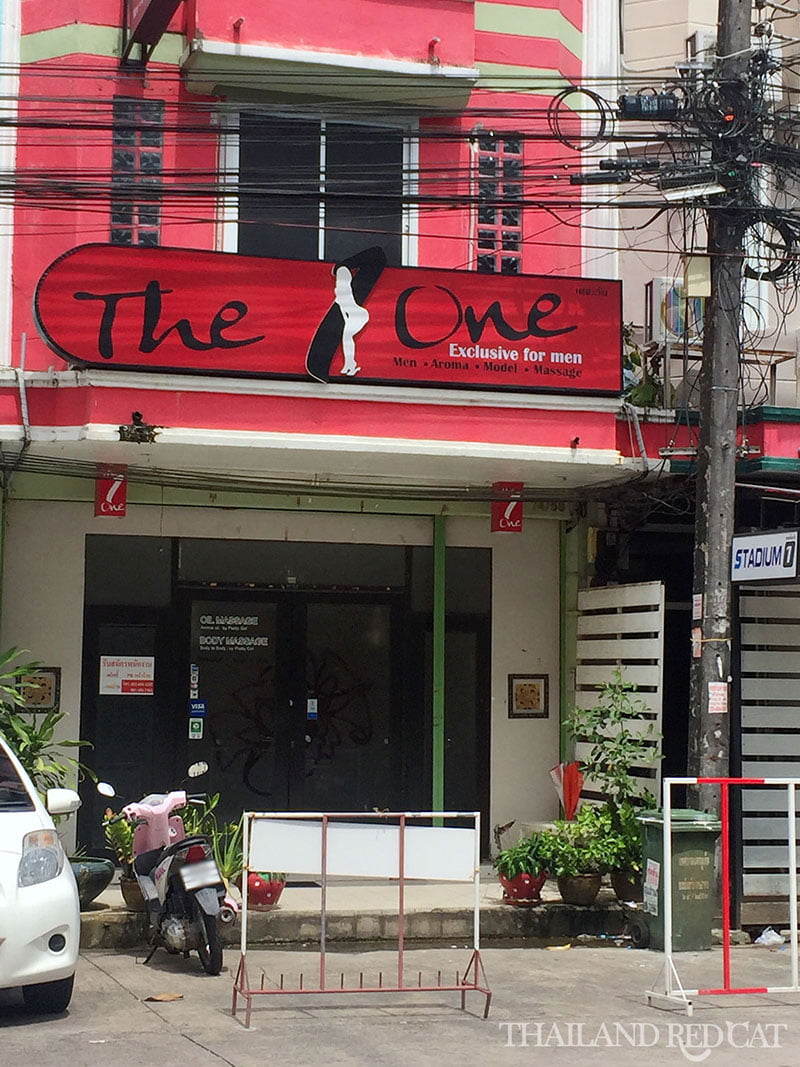 These sex massages look all more or less the same: Compact 2-3 story shopfront with 5-6 private rooms and a bright and colorful sign outside that leaves no room for interpretation on what services are offered inside.
บางคอค Massage (Bangkok Massage) is one of the most interesting and tempting looking shops in the area: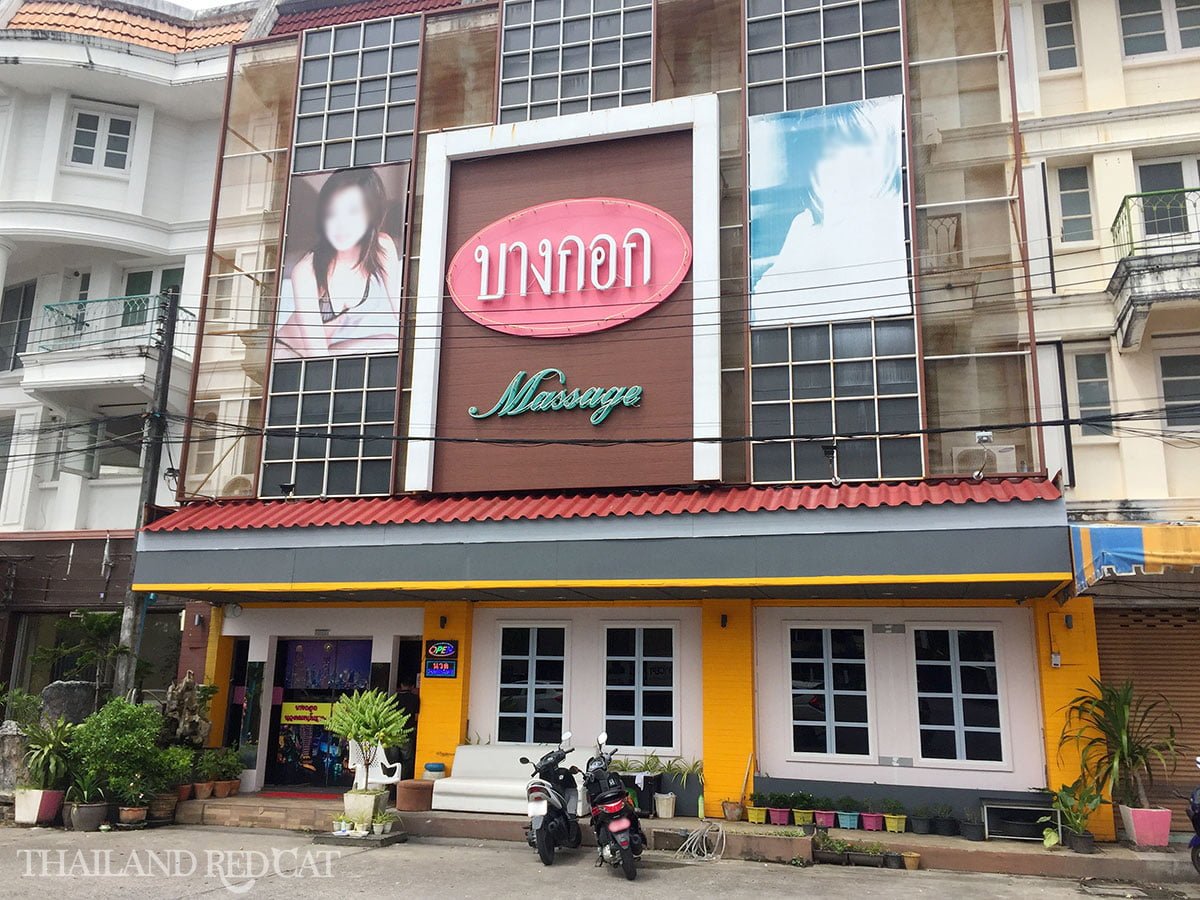 And another two parlors around the corner: Stadum 1 and Violin Massage.
It's really difficult to say which place is the best one, as it depends on what type of girl you like. Just take a look into a few different places, and if you don't like what you see, of course they don't urge you to pay for anything – you can just leave and check out the next place.
And regarding the prices, it usually costs between 2,000 and 2,500 Baht for an all inclusive sex massage in this area.
Overview Map of Soapy Massages in Phuket