I love exploring off the beaten path and non-touristic places in Thailand.
Bangkok has so many interesting sites within less than a one hour drive from downtown, and Phutthamonthon Park is one of them. Located about 40km west of central Bangkok in the Nakhon Pathom province, the park houses a beautiful black-colored free-standing Buddha statue, which at 15.87m is the highest one in the world.
It's already really impressive approaching the park on the highway with the Buddha statue visible and coming closer and closer. Decorated with beautiful Thai swan street lanterns, this is even claimed to be Thailand's most beautiful and most expensive road!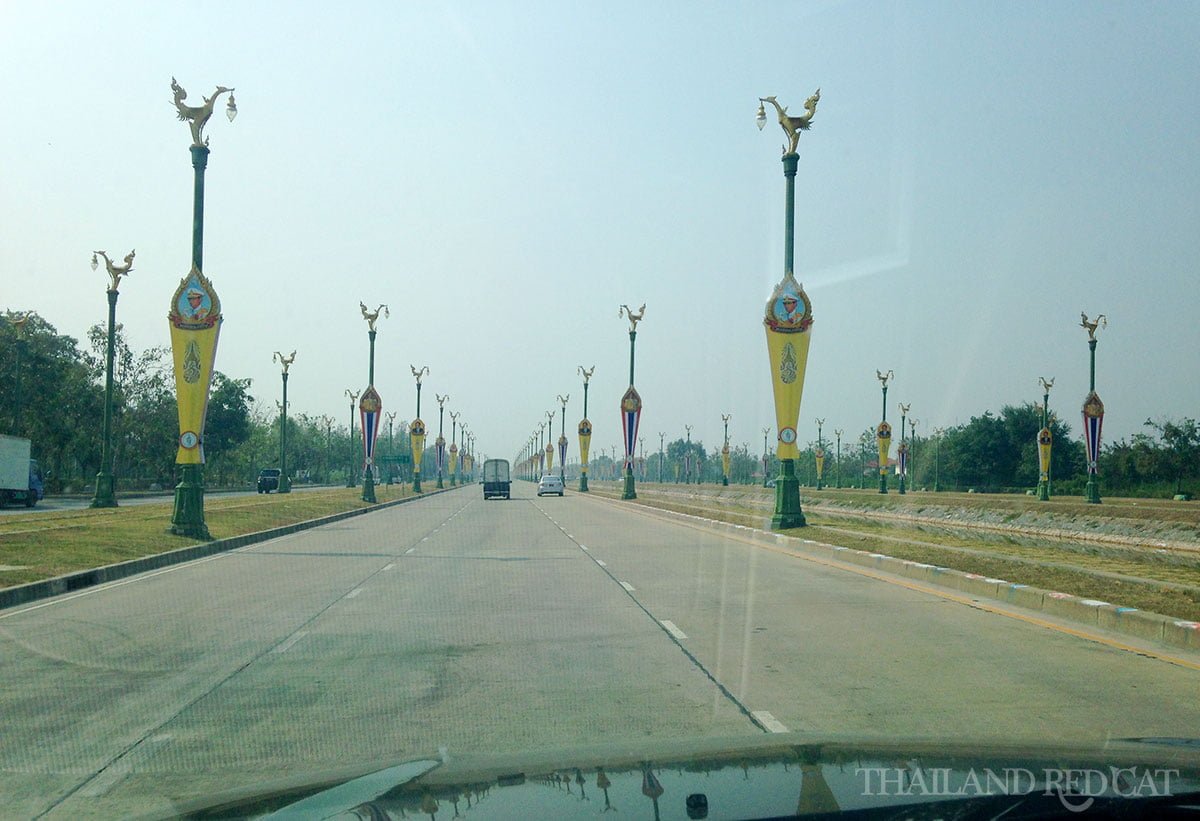 Phutthamonthon Park, also known as Buddha Monthon, was constructed in 1957 and covers a huge area of about 400 hectares. The 15.875m high Buddha statue at the center of the park was built in 1981. It is called
Phra Si Sakkaya Thotsaphonlayan Prathan Phutthamonthon Suthat
พระศรีศากยะทศพลญาณ ประธานพุทธมณฑลสุทรรศน์
literally: the Graceful Statue of the Shakyamuni who was of the Tenfold Power, the Presiding Buddha of the Beautiful Phutthamonthon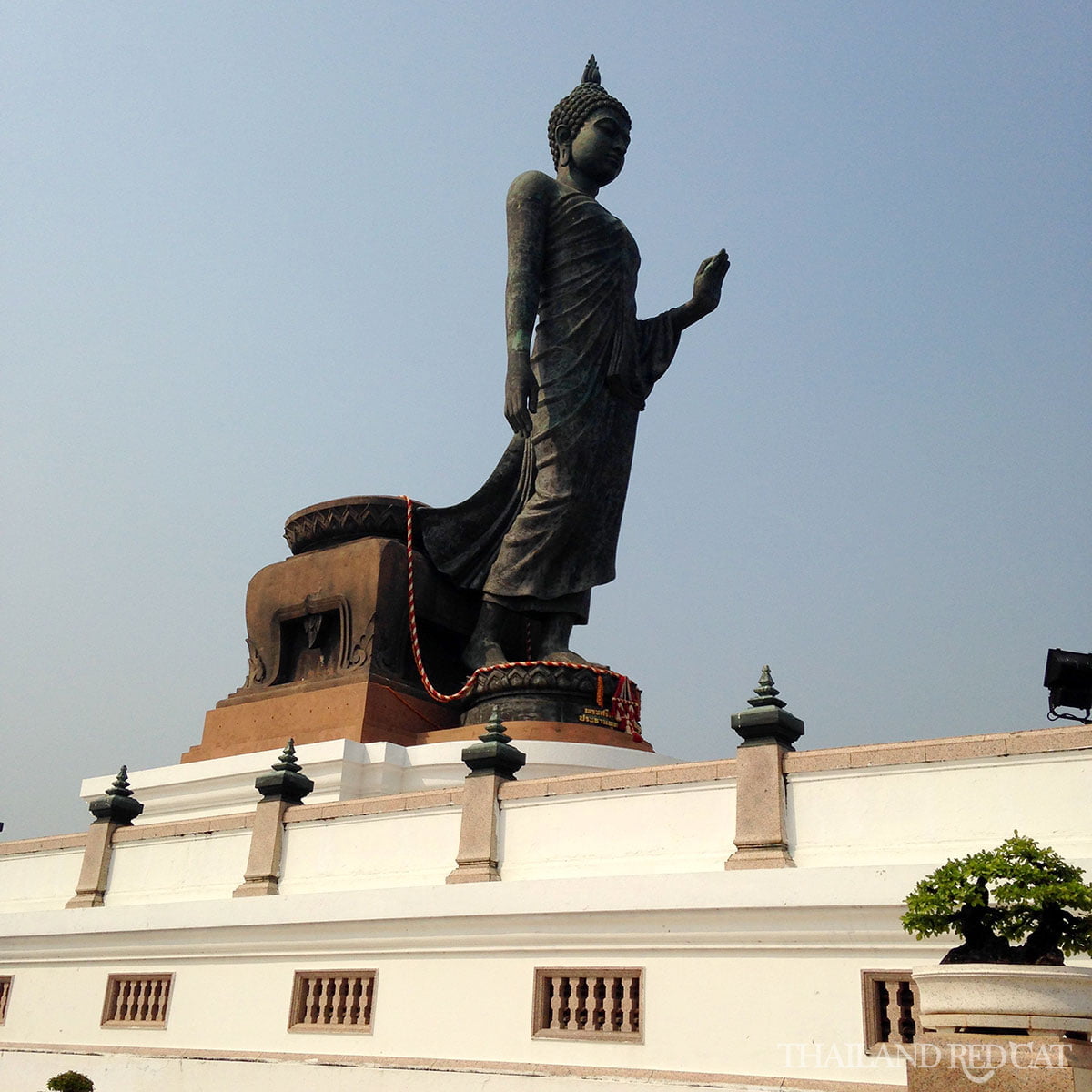 There are 4 sites around the Buddha statue, representing the 4 main stations in the life of the Buddha.
Birth – seven lotus flowers
Enlightenment under the Bodhi tree
First sermon
Death
Note that there are no roofs providing some shade at the Buddha statue and around, so don't make the mistake like me to come in the early afternoon when the sun burns you like roasted chicken. The best time would be around sunset when the light is also better for photography and lots of local Thais come here to pray and worship.
There is no admission fee for anyone entering Phutthamonthon Park, including foreigners.
Location of Phutthamonthon Park
Did you know that Nakhon Pathom not only has the world's highest standing Buddha statue, but also the world's tallest stupa?