Located 410km northeast of Bangkok, the province of Buriram might be one of Thailand's best kept secrets. It is not just home to one of Thailand's most successful football clubs (Buriram United) and the most modern race track in the country (Chang International Circuit), but also to the most significant Khmer site in Thailand (Phanom Rung Historical Park).
If you are planning a trip to Buriram and wondering how to get there, how long it takes and how much it costs – below are the three different ways on how to reach the little Isaan town from Bangkok by public transport.
Bangkok to Buriram by Bus

Buses to Buriram leave from Mo Chit Northern Bus Terminal in Bangkok. There are several bus companies offering this route, you can buy the ticket on the second floor at their ticket booths. There are buses leaving every one to two hours throughout the day and the one way fare is between 277 Baht for a standard air-con coach to 520 Baht for a VIP coach.
Popular is the Nakhon Chai Air company that lets you pre book your ticket online or via phone (1624). It's quite simple, you tell them the date and time you want to travel, choose the type of coach and seat. They give you a reservation number that you write down and pay at any 7-Eleven, where they'll give you the confirmation which serves as the ticket.
The bus terminal in Buriram is in downtown and there are motorbike taxis anticipating your arrival. Most hotels in Buriram also offer free pick up & drop off.
Bangkok to Buriram by Train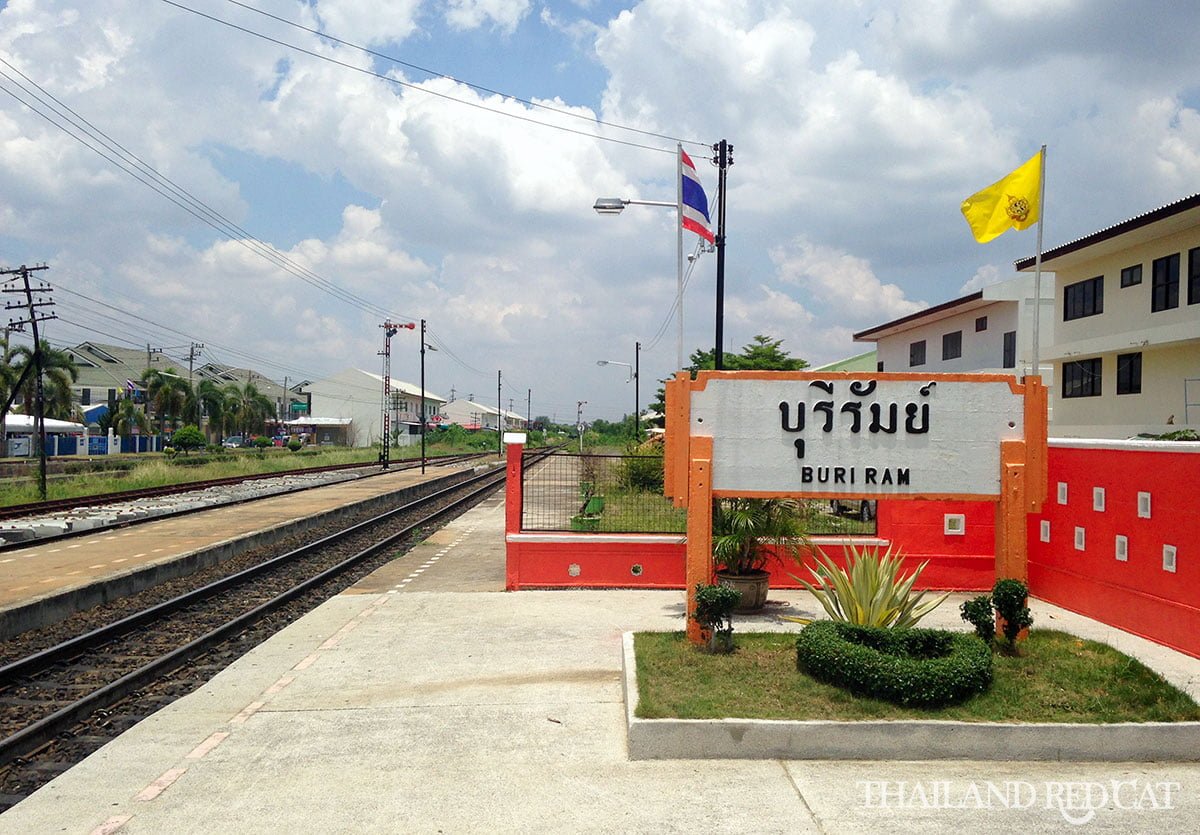 Trains to Buriram leave from Bangkok's Bang Sue Grand Station. Buriram is on the Bangkok – Ubon Ratchathani line and there are 9 daily trains serving both destinations. Depending on the type of train, the trip takes about 5 to 8 hours and the one way fare is 67 Baht for third class, 155 Baht for second class and 316 Baht for first class (plus fees). Seats in air-conditioned Power Diesel Railcars including a meal are available for 475 Baht (plus fees).
Bangkok 06:10 – Buriram 11:34 (Special Express)
Bangkok 07:10 – Buriram 14:19 (Rapid)
Bangkok 10:35 – Buriram 16:14 (Express)
Bangkok 19:25 – Buriram 02:22 (Rapid)
Bangkok 21:05 – Buriram 03:31 (Special Express)
Bangkok 23:05 – Buriram 06:30 (Rapid)
If you want to take the train back from Buriram to Bangkok then you can find the timetable on the Railway of Thailand's official website here.
Bangkok to Buriram by Flight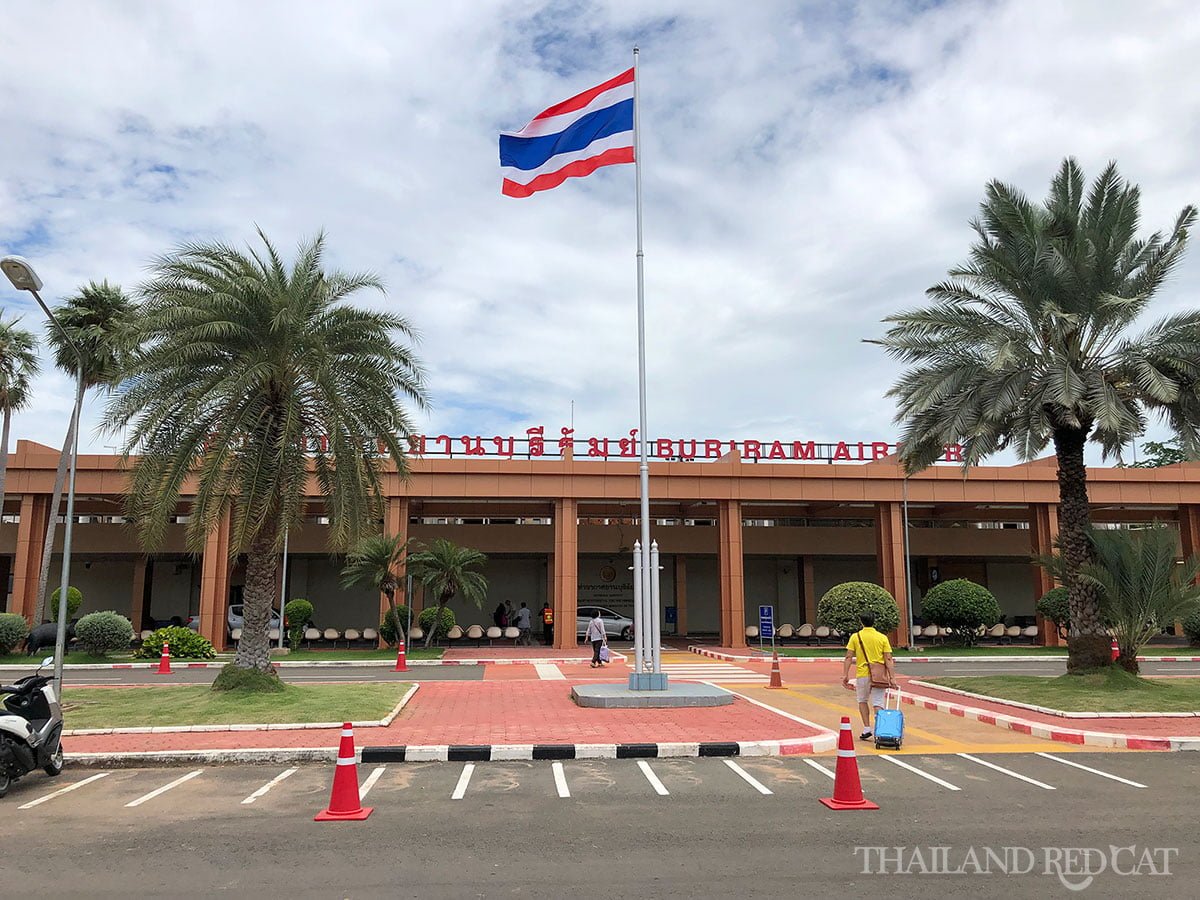 AirAsia and Nok Air operate daily flights between Bangkok (Don Mueang Airport) and Buriram. The flight time is 60 minutes. One way tickets cost from 900 Baht and up, however sometimes they have promotions for around 700 Baht.
Buriram Airport is located about 45km north from the town center. There is a shuttle bus to the city which currently costs 200 Baht.
Map of Transport in Buriram