Are you planning a trip from Bangkok up to the beautiful former capital of Ayutthaya?
Well, the good news is that it's really easy as there are only 2 main types of transport to choose from, the prices are cheap, and most importantly: the trip is very short.
Bangkok to Ayutthaya by Train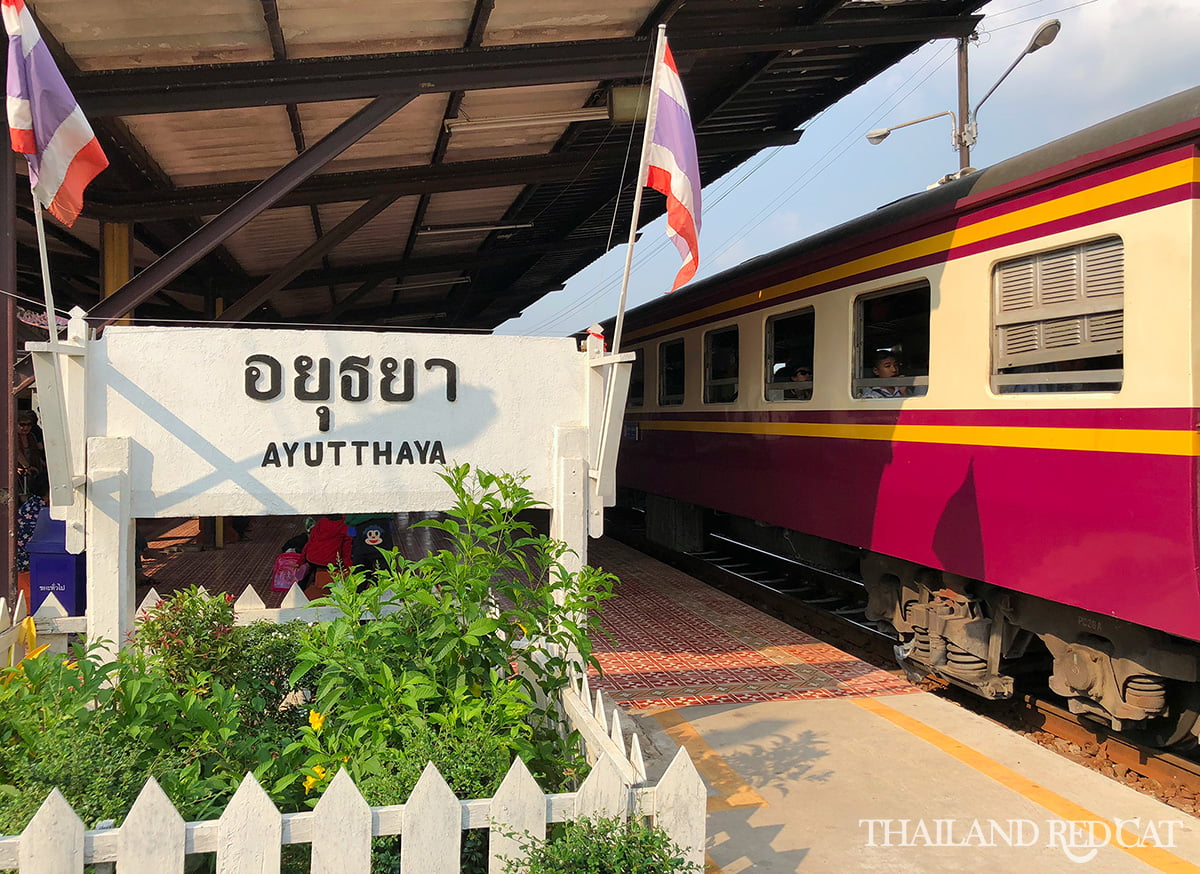 That's how I traveled there myself last week, and even though it was a fun experience to arrive at Ayutthaya's beautiful railway station, enjoy an excellent coffee at the nice and newly built cafe there, before walking down to the river pier where boats crossed over to the Old Town – the journey was terrible, because the train had a delay of almost 2 hours.
But first things first: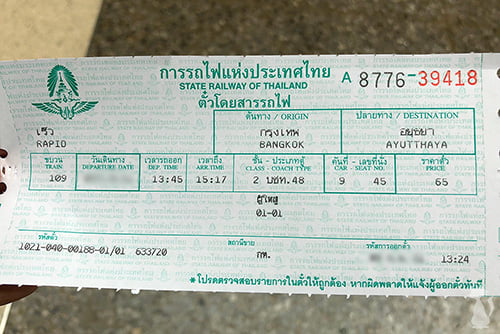 There are trains about every 30 minutes from 4:20am to 10:45pm from Bangkok's Hua Lamphong Railway Station to Ayutthaya (you can check the timetable here, 2nd class ticket: 65 Baht). No need to prebook your ticket, just go to the railway station, buy your ticket, wait max 30 minutes and off you go.
But well, here comes the problem: My train left Hua Lamphong about 1 hour late, and added up even more delay down the road (or track I should say).
The train is supposed to take between 1.5-2 hours (depending on the type of train), but in my case it took 3.5 hours. And believe me, that's not an exception, my girlfriend who had to work that day and took the train the following day had a delay of more than 3 hours! I told myself to never take the train again and instead travel with the minivans (see below).
Ayutthaya Railway Station to Old Town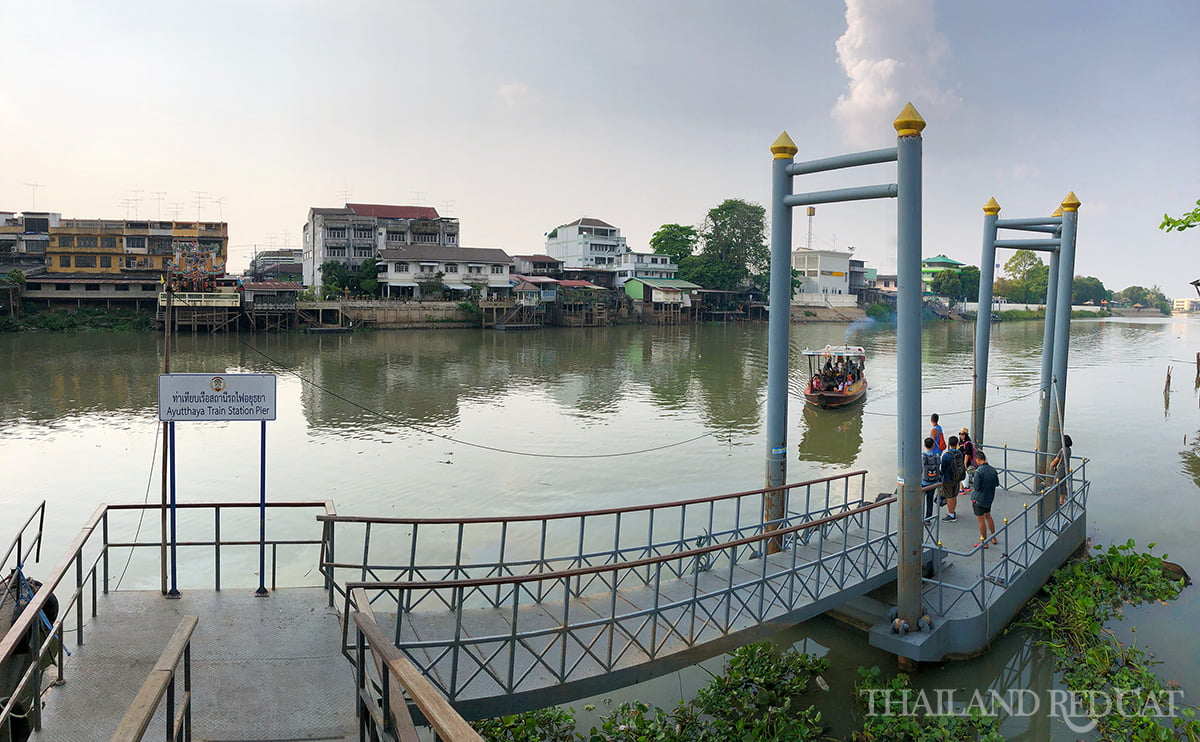 Chances are that you've booked your hotel in the Old Town (because that's where the temples are), so the easiest way to get there from the railway station is to walk to the river pier (it's just 200m down the street, see map below) and cross the river with the ferry (8 Baht, the services are very frequent, about every 20 minutes, as lots of Thais use it too).
Once you reached the other side, you are already in Old Town, and can just continue walking to your hotel.
Bangkok to Ayutthaya by Minivan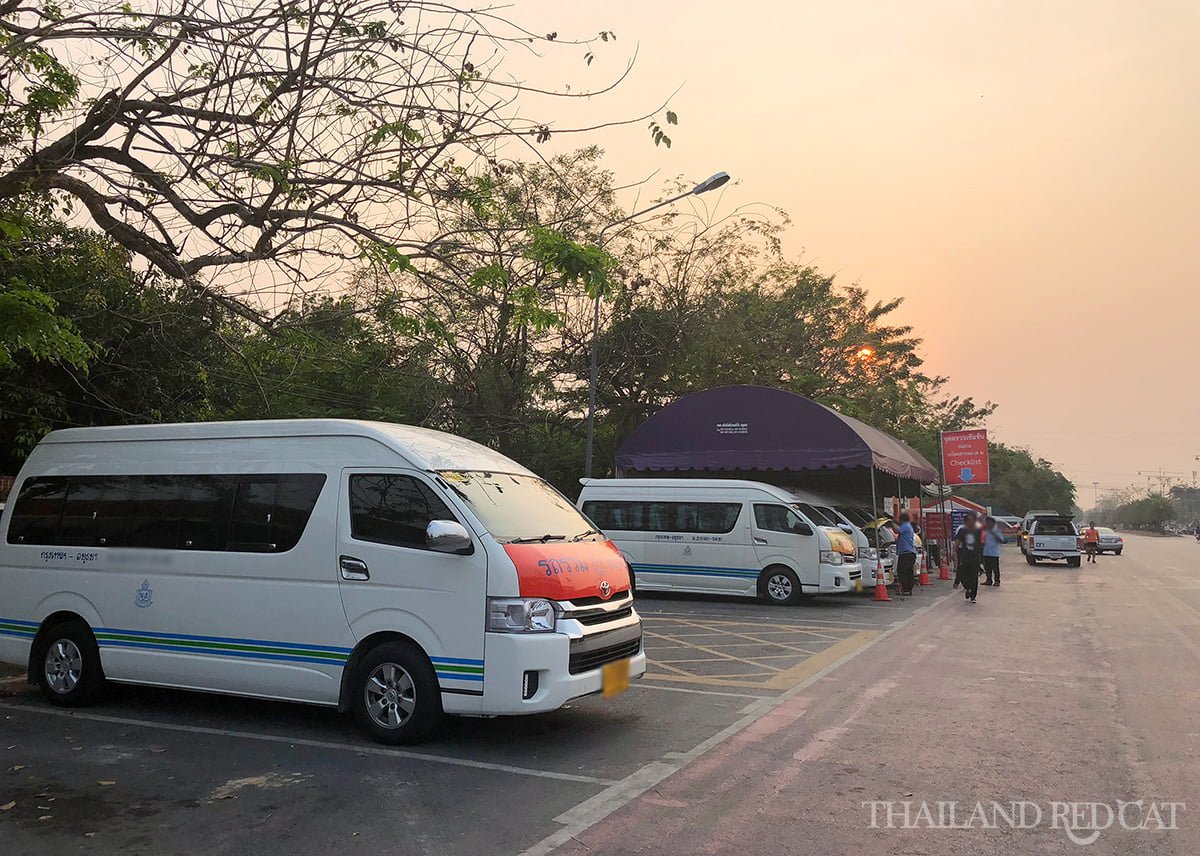 Much quicker and more reliable than the trains: the minivans.
They leave right outside Chatuchak Park MRT Station / Mo Chit BTS Station in Bangkok and terminate on Naresuan Road in the heart of Ayutthaya's Old Town (picture). They depart whenever they are full.
The ticket price is 80 Baht, and the trip takes almost exactly 1 hour. Perfect.
See also:
Map of Bangkok & Ayutthaya Transport
Video of Train Ride from Bangkok to Ayutthaya