To give you a little bit of the background, Lusi is the mamasan for Ladyboys Bangkok and that's one of the most popular Thai Escorts in Bangkok.
Her job is to manage the agency and make sure the ladyboys and customers are all happy. As well as being a witty and intelligent person Lusi has some great insight into the world of Bangkok ladyboy escorts, so I hope you find the following interesting..
Tell us a bit about Ladyboys Bangkok.
It's a Bangkok ladyboy escort agency. If you are in Bangkok and want a ladyboy escort you contact us.
Well, we know that, but what makes it different? Why is it better than any other ladyboy escort agency in Bangkok? Is it even better?
I'm just teasing. But sure, it's the best. I have a lot of ladyboy friends, and they kept asking me to help start a ladyboy escort agency and I always told them if we do it we need to do something different from the usual Bangkok agencies, and so we finally made ladyboysbangkok.com.
Our Escort agency is all about fantasy experiences. Nowhere has the kind of feminine, attractive and fun ladyboys you find in Thailand, so for a lot of the people who want a Bangkok ladyboy it's a once in a lifetime experience, and something they have been dreaming, planning, and thinking about for a long time.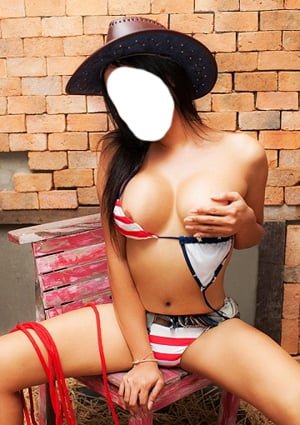 So how do you make it a fantasy experience?
Take a look at our site. We give all our ladyboys characters, uniforms and toys based on their personality and likes, which helps to create ideas and fantasies.
We want our customers to tell us their fantasies when making bookings, so we can find the right ladyboys and then prepare them with everything they need. We have created a number of special packages which give customers some kinky and fun ideas for their sessions and offer discounts to make the services a lot more affordable.
The key to making it work is having a line-up of very professional and reliable ladyboys who deliver on our promises, and having fast and helpful contact with our clients.
Who are your customers exactly? What kind of guys contact you?
It's not just guys. We get a lot of couples and single ladies also. I think people who have never been with a ladyboy think that the people who do are strange or even gay. But we have such a mix of clients, every kind of person you can think of.
So you're saying you're customers aren't gay??
Thai ladyboys are incredibly feminine and beautiful. They are more lady-like than a lot of real ladies. In fact a couple of our girls have already modeled professionally as women before.
Why do people use ladyboy escorts? Why not just go to a ladyboy bar or gogo.
It's a totally different experience. Taking a girl from a bar means going out and searching for who you want and then negotiate the experience. It's very public and you have no one to help if it goes wrong.
This can be very intimidating with no guarantees they'll get what they want. Our service is all about helping customers get that dream ladyboy experience.
The other key benefit of using us is discretion. Most clients don't want to be seen with a ladyboy who is dressed naughty. All our escorts dress and act discreetly. Once they are in the hotel room they can change into their sexy outfits and get into naughty mode!
But it's still more expensive using an escort agency?
You can pick up ladyboys cheaper on the streets, but that comes with many obvious risks. If you go to a bar to pick up a ladyboy you have to buy drinks and are expected to buy the ladyboys you want to talk to drinks, and then you have to pay a bar fine for the ladyboy you want. This is all before you have even paid the ladyboy for what you want, so in the end you probably end up paying more.
OK this is all useful info, but what about the more interesting stories, you must get a lot of weird and wonderful requests and bookings.
I think some of the kinkiest things have been at the request of the ladyboys!
A lot of customers want to explore and try new things and we don't want our customers to feel shy or intimidated when they contact us. We have special packages to help. For example, we have a gang bang package where customers get tied up and dominated by 3 hung and kinky ladyboys. These always get very wild. Another is the master and slave package, where we send over one dominant ladyboy and one submissive ladyboy and so the customer gets to watch or join in as a master or a slave.
We get bookings from guys who want to be made into a ladyboy. They want the ladyboys to make them wear make-up and dress them in stockings and then have sex or be dominated. This hasn't just happened once, we've had many bookings like this. And we don't think it's crazy, in fact we love these kind of bookings, this is our specialty!
Finally, for anyone interested in booking a ladyboy, how does it work?
Look at our website first, click here, you can see all the ladyboys we have available, and see how they look and their style. Also click on the special page to see ideas for sessions and discounts, and you can also click on our rates page to know all the prices.
When you contact us we will help you plan your session, whether it's one month before or one hour before. This is why we are here, to make your ladyboy dreams come true!
You can contact Ladyboys Bangkok by