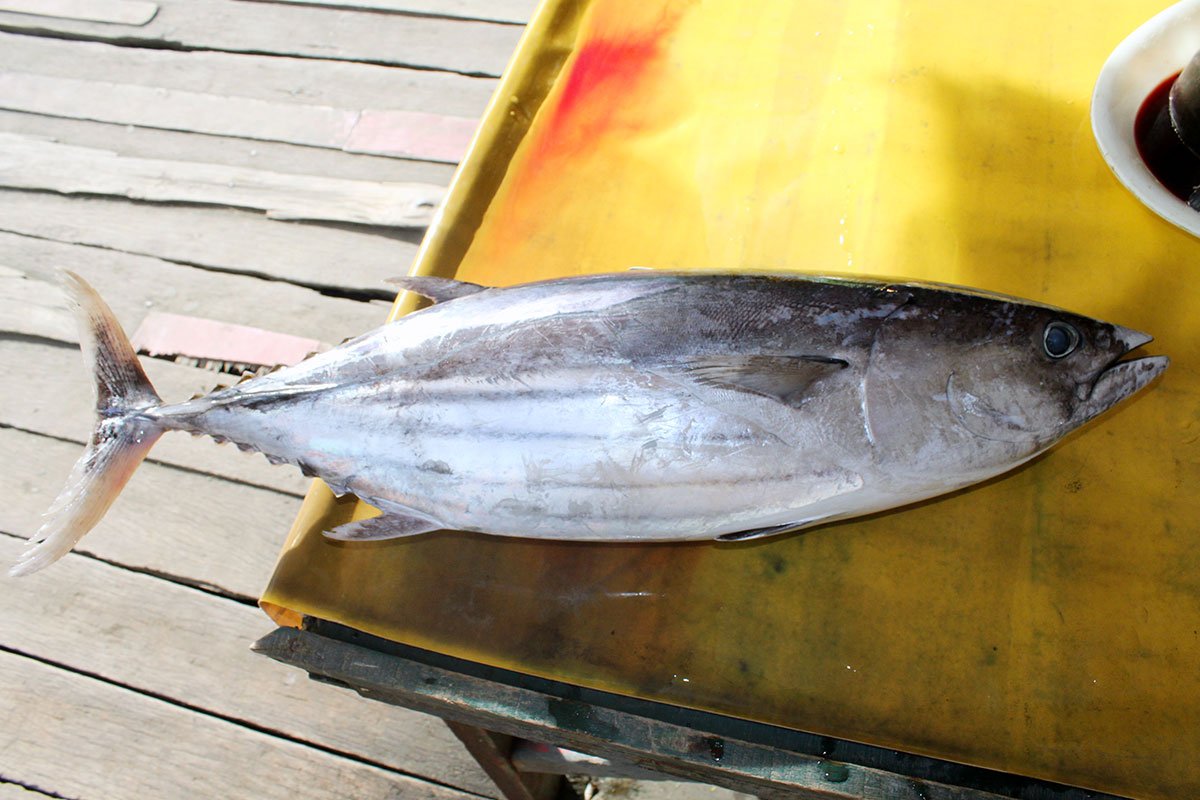 For fishermen who have visited Thailand they know very well that this is the destination of choice for world-class fishing.
There are numerous factors that make Thailand the ultimate destination for angling. First, the cities are very attractive making for a wholesome holiday for you and your family.
Another reason is that Thais are some of the warmest people and will always make visitors feel at home. Above all, Thailand is home to the world's largest freshwater fish. The fish are not just many in quantity but they are also big in size. Here you also get a chance to catch a wide variety of fish.
Fish varieties to catch in Thailand
In the numerous rivers, lakes and fishing parks, people can look forward to big catches. Armed with your fishing gear there is no reason for not hitting the jackpot! In Thailand you will find both native and non indigenous varieties of fish. The native ones include Giant Snakehead, Chao Phraya Catfish, Giant Siamese Carp, Mekong Catfish and Barramundi. Thailand has established fishing parks that are well monitored. The government has invested in maintaining high levels of quality fish by taking measures that encourage sustainable development of fish in this regard.
Deliberate efforts to retain high quality fish stocks can be felt in other locations too, like Bungsamran. This fishing park has employed oxygenation systems and feeding routines that guarantee high fish yield throughout the year. Since Thailand is warm throughout the year, fish in lakes are kept rejuvenated and healthy and people will find good fish in abundance. This is an angler's heaven and the catches are rewarding to say the least. In most fishing parks and lakes, fishermen will have their fishing reels provided. Furthermore, visitors should not bring their own bait because it is provided as well.
Paradise Lake
Bungsamran is not the only top fishing venue in Thailand – Chiang Mai province in Northern Thailand is known for the Paradise Lake, and together with Dream Lake complex represents a true paradise for both fishermen and tourists.
Paradise Lake is considered to have a moderately easy water when it comes to fishing, and is suitable for all anglers, whether beginners or pros. It includes an area of approx. 3.5 acres and has 0.5 to 3 meters depth variability. It is stocked with Striped Catfish and Mekong Catfish, weighing from 10 to 30 kilograms, along with Java Barb, Tilapia and other snakehead and barb species.
TopCats Fishing Resort
Another fishing venue, called TopCats Fishing Resort, is an angler's dream come true – set on the idyllic tropical island of Koh Samui, it covers an area of approx. 6 acres, stocked with various native species, as well as species imported to Thailand.
It has a wide range of predatory species such as Arapaima Gigas, Sorubim, Redtail Catfish, Alligator Gar, Chao Phraya Catfish and Giant Snakehead. TopCats is proud to also have some of the largest Redtail Catfish in the world, and some of the specimens have up to 44.5 kilograms! The resort includes a large restaurant and a bar, making it an overall great choice for anglers.
Legislation
When it comes to fishery legislation, the Fisheries Act regulates fisheries and aquatic animals cultivation. You can find more information about the legislation of fishing in Thailand on the website of the Fisheries & Aquaculture Department here.
In Thailand, fishing among the locals is for food. However, more and more people are taking up sports fishing. Visitors come to exercise their hobby by catching some of the biggest fish species in the world. To put this fact into perspective, in records, a female visitor to Thailand caught a Siamese Giant Carp weighing a whooping 60 kilograms or 132 pounds. This is just an example of the possibilities here.
The good thing about fishing in Thailand is that you do not have to be an expert. With the right tools, you can make history and enjoy your victory in one of the most attractive places in the world. Bangkok has been named as one of the top 3 cities in the world to live in and this is definitely with good reason. People can visit this country at any time of the year to go fishing. It is also a great way to meet other enthusiasts to enjoy the great art of fishing. People also have the chance to visit different locations in the country to fish. It is a chance to see other parts of the country as well. Thailand is a fishing holiday destination like no other.
Guest Post by Matt Milstead